EVOLUTION LONDON
Venue Layout
Find a new home for your event at Evolution London, where anything is possible. With 5,500sqm of unimpeded event space and an 8m ceiling height, the venue boasts capacity for 2,000 for dinners, 3,500 in theatre, 4,000 for receptions and 5,000 for exhibitions, and has the ability to be divided into separate areas.The specification is what makes Evolution London one of the best event venues in London, alongside its breathtaking setting and endless possibilities for customisation. The venue is split into four areas: The Atrium, Mezzanine, main space and kitchen.
Encore Global
Production
It's not just the flexibility of our event venue that makes visitors feel that Evolution London is one of the best large event venues in London, but the unrivalled standard of technology available too. We have selected Encore Global as our exclusive AV and technical partner. Previously known as Hawthorn, they have worked in Evolution London for nearly 15 years, and have invested in our newest structure by installing an extensive technical infrastructure.
Connectivity
In our quest to remain the go-to event space in London, we know how important it is to move with the times and offer the most modernised and innovative connectivity experience for all our guests. Evolution London has recently partnered with Max WiFi, offering a newly upgraded WiFi network now capable of supporting even the most demanding technical events. For more information on our connectivity packages, contact evolution@maxwifi.co.uk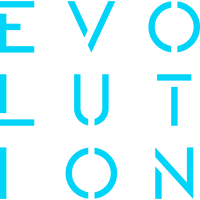 Evolution London
Designed to host events
This unique venue is yours to transform. Evolution London is a purpose-built event venue. Located on an exclusive site in the heart of the Grade II listed Battersea Park, it offers a blank canvas setting with an unrivalled level of flexibility and branding potential. Find a new home for your event at Evolution London, where anything is possible.
ENQUIRE NOW