Production
---
Unrivalled standard of technology.
Evolution London
Specification
It isn't just the flexibility of the venue that makes visitors feel that Evolution London is one of the best large venues in London, but the unrivalled standard of technology available at the venue too.
Encore are our exclusive in house AV and production partner and have been the incumbent technical supplier to the venue since 2008. They offer a complete creative technical production service for all types of events, from design and visuals through to lighting, sound, video, set design and build, rigging and power installation.
Standard
Encore have invested in our newest structure by installing a vast amount of technical infrastructure, enabling us to offer an impressive specification of technical features to each client as a standard part of their hire agreement, including:
External LED lighting to the front of the building and within the entrance structures, and the 'Grassy Knoll'.
Architectural LED lighting to the atrium roof space.
LED colour wash to the atrium and mezzanine areas.
Colour changeable LED star cloth roof.
LED room wash throughout the main event space.
Distributed audio system for background music, announcements and reinforcement of a large 'event' system.
Black drape walls in the main space.
Evolution London
Encore
Productions that engage...The production teams from Encore use imagination, skill, the latest technologies, and a passion for excellence to provide solutions that make your audience say "wow," build relationships, and bring events to life in a way that no one's ever seen. If you wish to bring in your own production company, then there will be a buyout fee to do so and we charge the nominated production company a 10% commission on the total technical production spend - please inform your production company of the commission charge. Encore will provide all in-house and rigging services for the event. Buyout Fee: Per rig/de-rig day @ £3,750 + VAT Live day @ £7,500 + VAT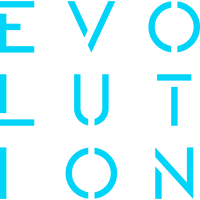 Evolution London
DESIGNED TO HOST EVENTS
This unique venue is yours to transform. Evolution London is a purpose-built event venue. Located on an exclusive site in the heart of the Grade II listed Battersea Park, it offers a blank canvas setting with an unrivalled level of flexibility and branding potential. Find a new home for your event at Evolution London, where anything is possible.
Enquire Now