Contact
---
Get in touch today with a member of the Evolution London team.
Evolution London
Enquire Now
If the answer to your question isn't on our site, please don't hesitate to fill out the below form or call 020 7836 1035 and a member of the Evolution London team will be happy to help.
The people behind Evolution London
Abby Squire
Creative Marketing Director
Anna Clarke
Chloe Jackson
David Ridgway
Greg Lawson
Kelsey Labuschagne
Kim Laley
Lucy Cocklin
Riehanna Quinn
Stephen Lawrence
Toni Clarke
Abby Squire
Creative Marketing Director
"I love how every day is different, whether it is for the good or the bad, it is far from boring."
Event Speciality: Marketing and Content
Event Top Tip: Remain calm. Even if it seems impossible to imagine that everything will come together on time, it always does.
Best Event: New Look brand activations at Wireless Festival – great success, lots of celebrities and lots of fun!
Did You Know That: I have a Blue Peter badge.
Anna Clarke
Event Account Manager
Chloe Jackson
Managing Director
David Ridgway
Group Executive Chef
Greg Lawson
CEO
Kelsey Labuschagne
Senior Account Manager
Kim Laley
Operations Director
Lucy Cocklin
Event Account Manager
Riehanna Quinn
Head of Venue Sales
Stephen Lawrence
Client Services Director
Toni Clarke
Site Manager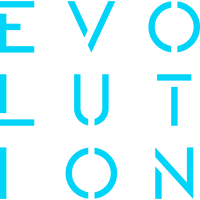 Evolution London
Designed to host events
This unique venue is yours to transform. Evolution London is a purpose-built event venue. Located on an exclusive site in the heart of the Grade II listed Battersea Park, it offers a blank canvas setting with an unrivalled level of flexibility and branding potential. Find a new home for your event at Evolution London, where anything is possible.
ENQUIRE NOW