Monday 14 November 2022
Five Minutes with Kelsey Labuschagne
We sat down for 5 minutes with Venue Sales Manager, Kelsey Labuschagne as she talks all about her role with Evolution London and gives us an insight into her favourite things to do in London!
Let's start with getting to know you more - How long have you been at Smart Group?
I joined Smart in 2013 fresh out of Goldsmiths, University of London, and joined the ticketed sales team selling Christmas parties. I then moved and evolved around the company doing a range of different things before taking a mini-sabbatical to go travelling around South America in 2016 with my husband.  We travelled and did a bit of volunteering and teaching whilst we were out there too.
I now work in the sales team selling both Oceandiva London and Evolution London.
Tell us about your role at Evolution London?
I worked for many years as an account manager which saw me running and planning many events from conferences to charity events and awards dinners. However, my role now is a lot more sales-focused which entails site visits, creating proposals and working on retention with key clients.
What's your favourite thing about the venue?
My favourite thing about Evolution London is its versatility. It is a blank canvas, meaning no event is the same with one day hosting an award dinner for 1000 guests and hosting a conference the following day. Its versatility makes it exciting and unique. 
What's your favourite event you have done?
Ohh that's a hard one… I would probably have to say Google's Christmas party which hosted 3000 guests. It involved a lot of crowd management and food management plans and the clients were very detailed and specific in their wants. But it meant that it was so rewarding when we pulled it off and the night was a fantastic success.  
What has your time at Evolution London taught you?
Hmm, it has definitely taught me that things can change right up until the last minute so you always need to be adaptable. It's also so important to work collaboratively with internal colleagues, event staff and the client. Communication is definitely key.
What's your favourite thing to do in London?
I love going to restaurants and catching up with friends over a glass of wine and yummy food.  I think Padella in London Bridge is definitely one of my favourite places to go or Artusi in Peckham!
Finally what is your favourite dish prepared by our chefs?
That's tough… I'd have to say the Pumpkin, Blue Cheese and Pesto-filled Gnocchi!  It has been on and off the menu for many years but it is definitely my favourite!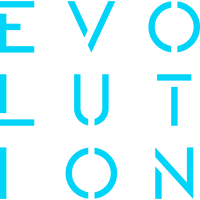 Evolution London
Designed to host events
This unique venue is yours to transform. Evolution London is a purpose-built event venue. Located on an exclusive site in the heart of the
Grade Il listed Battersea Park, it otters a blank canvas setting with an unrivalled level of flexibility and branding potential. Find a new home for your event at Evolution London, where anything is possible.
View Highlights